First Impressions Are Important
Web Development vs SEO
When it comes to "web development vs SEO," it's important to understand that these two fields work in concert to help businesses succeed online. Web development refers to the process of building and maintaining a functional and visually appealing website, while SEO (or search engine optimization) focuses on improving a site's visibility and ranking in search engine results. By combining the efforts of web developers and SEO specialists, businesses can create a website that not only looks great and functions smoothly, but also ranks well in search engine results and attracts qualified traffic. Effective web development and SEO go beyond just aesthetics and technicalities – they also help to improve the overall user experience on a website, leading to higher engagement and conversion rates. In short, both web development and SEO are crucial for online success and should be considered as integral parts of any digital marketing strategy.
What does your website say about you?  We create create immersive, custom websites that showcase who you are and why people should be interested in what you produce or do. Your website is the first interaction your potential customers will have with your business. You need to make sure they get a responsive web design that reflects the efficiency of your company. We are a digital agency that provides affordable web design for any company that wants to excel in their business. With our professional team's focus on User Experience, your visitor's journey from entering the website to becoming a loyal customer stays seamless.
Driven By Analytics
Our websites usually pay for themselves.  Deep analytics are the beating heart of all of our sites.  We use the data to ensure that your ROI is where you want it to be. We make it easy to accurately gauge what content actually works so you can replicate it.
Personalization
We create websites that integrate you branding into every fiber of the site.  All of the images, fonts, colors, and copy will be a direct reflection of your brand.  Our websites reinforce your brand identity and can scale as your business/organization grows.  We provide high resolution photos and broadcast level video of your products or services to provide an accurate picture of what you do to potential clients or inquisitive visitors.
Mobile, SEO, and Security Optimization
Maximize your Pay Per Click Spend.  Unpaid (SEO) and paid marketing strategies (PPC) work fantastically well together (Source – Forbes).  All of our websites include the hosting and we can use your existing domain.  Basic on-page search engine optimization and security (SSL Certificate) are also include.  After a short consult with one of our brand experts and we will evolve a current web site or build you something new from the foundation up.
Enterprise Level Customization
Our developers can custom code to your hearts desire.  If you have a concept, we will build it, optimize it for mobile, and maintain your site so it remains secure and stable.
We minimize downtown and can troubleshoot any problems or make changes to your website almost instantly.  Every client receives concierge service no matter the size or your relationship with Kraken Media.
Non-Competitive Pricing???
This simply means our competitors can't compete.  You won't find another company offering our level of customization, service, and value.  We provide an all encompassing solution for an a-la-carte price.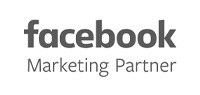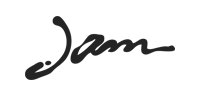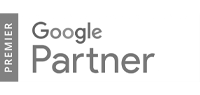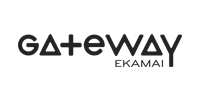 Specialty
WordPress
Custom Builds
Includes
Brand Development
Site Migration
Certifications
Google Pro
Adobe Cloud
Amazon Cloud
Markets Served
Central Florida
Lakewood Ranch SEO
Bradenton SEO
St Petersburg SEO
Sarasota SEO
Tampa SEO
Travel by Request*
Kraken Custom Websites
SEO Optimized websites that showcase your organization, products, and services. Let us custom design and curate your digital web presence for you.  Focus on your business and we will focus on telling your story to your audience.
Once we build your custom website you can take extend your marketing reach with Landing Pages, Blog Writing, and Social Media Management.  Contact Us or Click here to Learn More…
So Web Development vs SEO
Have Questions?
Contact us to discuss how we can create a custom, unique, and efficient website for your organization.  Complete with Live Stream integration and images captured on-site at your location.  Want something that stands out and helps you stand out from the crowd?  Click the link below or email us directly at [email protected].