Level up your marketing!
Here are some simple ways to grow your digital footprint and expand your business. In this digital marketplace, creativity and a little knowledge go a long way.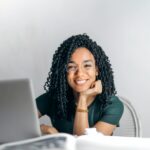 A Black Owned SEO company is a unicorn in the crowded technical space of lead generation.  As a small business, a Black-owned SEO company may be able to offer more personalized service and attention to your company's needs.